Meicet 3D Body Scanner Body Composition and Posture Analyzer BCA200
Short Description:
NPS:
Report type: Support peripheral printing A4 report paper / background management system
Voice prompt: Live voice guidance
Model: BAC200
Testing Height Range: 90~240cm
Testing Weight Range: 10~260Kgs
Testing Age Range: 3~99 years old
Product Details
Product Tags
3D Intelligent Body Analyzer Machine BCA200
MC-BCA200 is designed based on Bioelectrical Impedance Analysis and 3D Imaging Technology. It can anslyzes body composition, body posture, body function and other body data. From static to dynamic, including health status and athletic ability to digitalize health management through data quantification, analysis and comparison.
Technology: 
Bioelectrial Impedance Analysis

3D Imaging
Featured Functions
Multi-terminals: The assessment data can be synchronized to different devices, e.g, PC, PAD, cell, cloud to image more efficient.
Face ID: Protect data privacy
HD Projection: Connecting HDMI, the image and sound can be synchronized to the screen to meet the paticular needs.
Print Report: Designated Printer model: SamsungSL-M2029
API: API funcition is open to customer for free.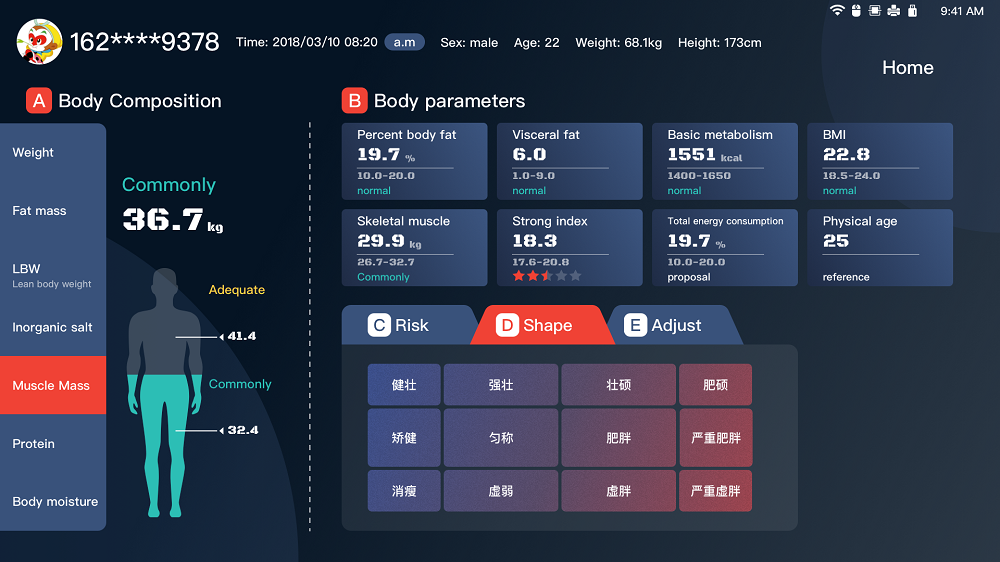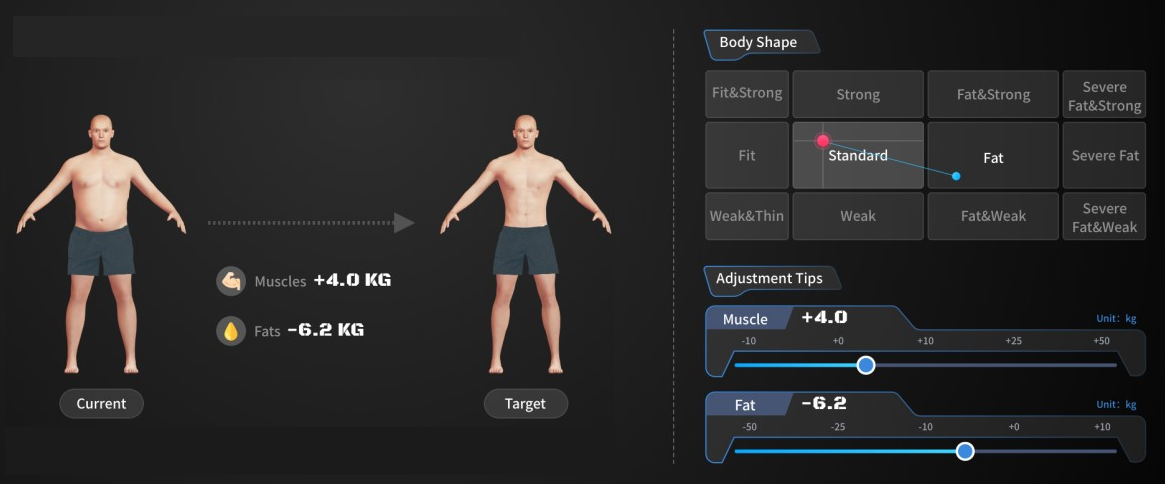 3D animation to give training suggestions;  
Judge Body Shape type;  
Give muscle and fat adjustment tips.

3D sensor capturing technology, based on self-developed visual algorithm and human body model, carries out 3D measurement with millimeter accuracy,checks the body posture fully, predicts the risk of bad posture, realizes the digitalization of measurements, and establishes the standardization of body posture assessment.